Help Someone Quit
Help your loved one drop their smoking, vaping or chewing tobacco habit for good.
Quitting is Hard
BE SUPPORTIVE
Quitting is not easy! Not sure where to start or how to be the best support system possible? Most importantly, remember that this is not your challenge — it's theirs. Having a strong support system is essential to successfully quitting, but keep in mind that they are in charge of their own quit journey. Quitting is a huge lifestyle change. Respect that the quitter has to drive their own progress.
WHEN HELPING SOMEONE IN YOUR LIFE GET THROUGH THEIR QUIT, THERE ARE SOME THINGS TO KEEP IN MIND:
01

Create a Safe Space

02

Take Their Mind Off It

03

Set an Example

04

It's a Rollercoaster

05

Every Quit is Different

06

Start Fresh

07

Lighten the Load

08

Celebrate

09

Highlight Quit Programs
WELCOME OPEN CONVERSATION
Your first step is to start the conversation. Make sure your quitter knows that you're there for them and that you are safe to talk to about anything related to their tobacco journey. Let them know that anytime they need someone to talk to, you'll be there to listen or talk them through it. Ask them questions and actively listen to their answers without judgement.
Consider asking questions like:
How are you feeling?

What things trigger your cravings?


What was the thing that finally drove you to quit?

Have you ever tried quitting before? What went wrong?

What can I do to help?

What things are causing you to stress?
TIP: Don't lecture or nag them for their habits, thoughts or symptoms. Negativity is not nearly as effective as a positive supporter who's willing to be understanding and offer a guiding hand.
KEEP THEM BUSY
Distractions. Distractions. Distractions. Keep them occupied, so they don't dwell long on their symptoms of withdrawal. Do an activity together, go out for dinner, spend time on a hobby, sign up for a class, go to a sporting event or concert, encourage exercising or even just take a walk. Anything to make sure their attention is directed at something other than tobacco.
Keep their mouth busy to discourage them from picking up their cigarettes, vape pens or chew tins. Consider offering gum, hard candy, mindless snacks, a toothpick or water to keep them occupied.
Triggers and cravings are a totally normal part of quitting. Stay positive. Help them figure out what their triggers are and how to avoid them.
BE TOBACCO-FREE
If you don't use tobacco, it's that much easier for them to follow your lead. Seeing the other side of the tunnel is a great motivator.
If you are a tobacco user yourself, keep your tobacco products out of sight, spend time in smoke-free places together, avoid smelling like tobacco with mouthwash and a change of clothes.
BE PATIENT
Sometimes the withdrawal symptoms become too much and setbacks happen. Continue to be supportive and remind them why they want to quit. Don't lecture them on their slip-up. Help them recover from it instead.
Expect drastic mood swings, and don't take them personally. Irritability is a normal part of quitting tobacco.
NO QUIT IS THE SAME
Remember that their journey is just that — theirs. Just because one method of quitting works for someone doesn't mean it'll work for your quitter.
Their path to quitting may be entirely unique.
REMOVE THE TRIGGERS
Remove any and all tobacco products, lighters, e-liquids, ash trays, tins and anything else that may remind your loved one of their habit.
Next, everything needs to be freshened up — clothing, bedding, curtains, carpets, surfaces and more. Get rid of the smell by washing anything and everything you can. Then plug in an air freshener or diffuse essential oils.
DON'T STRESS
For many quitters, stress is a huge trigger. Stress is often easily brought on due to the irritability quitters experience during withdrawals. Simply helping out around the house, babysitting, cooking a meal or running an errand for the quitter may alleviate some of that stress.
BE PROUD
Every milestone, even the ones that seem small, are a huge accomplishment for your quitter.
Every hour. Every day. Every week. Every moment without using tobacco is a victory worth celebrating! Make sure they know you're proud of them
ENCOURAGE A QUIT PROGRAM
For adults and youth 13 or older, South Dakota QuitLine is a great tool to help tobacco users kick the habit.
Learn More About the QuitLine
For those that are 12 or younger, see more information on quit program options.
Help a Child Quit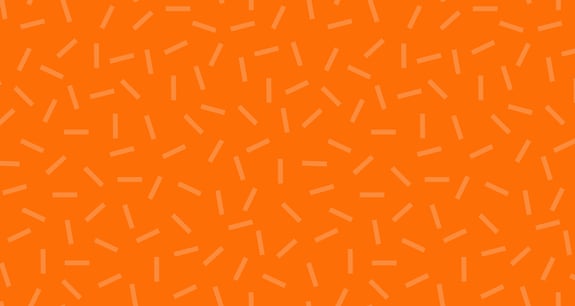 FACT: After only two days without tobacco, a user's sense of smell will begin to improve.